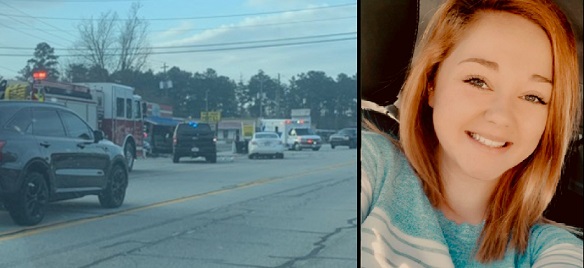 A 19 year-old Armuchee woman, Alexis Howell, was killed in a three vehicle accident Friday morning on US 27 at Cordle Road near Subway.
Reports said that Howell was driving southbound in a Honda Civic with a Jeep Wrangler beside her. Police added that a vehicle in front of the Jeep slowed down to make a turn and caused the Jeep to swerve and strike Howell.  The impact caused Howell to travel into oncoming traffic where she was struck by a northbound Nissan Altima.
The Jeep was driven by an teen driver.  The Altima was being driven by an adult male.
The investigation is ongoing and charges are pending against the teen driver.
According to Floyd County Coroner Gene Proctor, Howell died as the result of multiple blunt force injuries.
Coosa Valley News